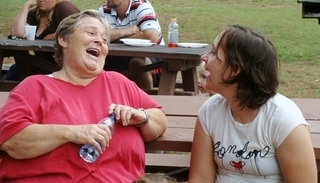 Summer Picnic

We offer a wide range of programs and services to meet the needs of families who have children with mental health issues. We help them by providing programs, information and resources to assist in their journey. We also help by raising awareness through public outreach and media.
Families First Programs
Provides a Family Support Specialist to meet with parents in their homes to coach and support parents to become more knowledgeable about their child's issues, become a better advocate for their child, and discover what parenting techniques work best with their child.

Provides a care manager to work with the child and family to oversee the entire range of a child's health needs.

Provides a case manager and intensive support such as in-home services, respite, crisis response, and skill building to families whose child has qualified for residential placement, but who want to maintain their child at home.


If you are a parent seeking services, please call us to schedule an intake. If you know a parent that could use our help, please encourage him or her to call us.