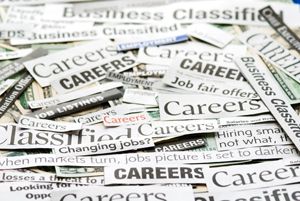 Passion. That's the common attribute of those that work for our organization. We are dedicated to helping the people who utilize our services. If you're ready to make a difference, browse our openings or upload your resume and tell us your interests. We'll consider you for future opportunities.
Families First is growing!  The following two position descriptions are part of the new Children and Family Treatment and Support Services.  Each of these new positions requires lived experience.  If you are interested in either of these positions, we encourage you to begin the online credentialing process.  Your credential will be good throughout New York State.  We currently have many Family Peer Advocates on staff, as well as Home Health Care Managers and Direct Support Providers and will be hiring more in the future.  Youth Peer Advocate Services officially begun in January 2020, if you are interested in this position, starting your credentialing process is the best start.  Please refer to the position descriptions for details.
Additional Positions
Health Home Care Manager

Care Managers provide outreach and enrollment to children meeting Health Home eligibility requirements, gather assessments, and identify areas requiring supportive services. A Care Manager will work with children, families, and service providers to create a comprehensive Plan of Health Care, identify additional service providers as needed, and coordinate the continuing involvement of families and service providers in the execution of the plan.

For High Acuity Care Managers, a Bachelor's with two years experience, or a Master's with one year experience is required.
For Medium and Low Acuity Care Managers qualifications will be set by Families First with reference to Health Home standards.

Direct Services Provider

This is a field based position working directly with children and/or parents. Depending on an applicant's skills, experience, and educational level, a Direct Services Provider with at least a high school diploma and three years experience working with children may be working one on one with a child to foster and promote the development of needed skills in a natural setting (Psychosocial Rehabilitation), provide Respite services when children and families need a break, or may provide Caregiver/Family Support and Services to parents.

Applicants with Bachelor's or Master's degrees and relevant experience may work directly with families providing Community Psychiatric Support and Treatment Services (CPST), which would mean working intensively with parents and/or children in their homes to assist them to achieve stability and functional improvements in daily living, family and interpersonal relationships, etc. An applicant may also provide Community Self Advocacy Training and Support (CSATS) to assist children and families in understanding and addressing the child's needs related to their disability.
If you are interested in submitting your resume to us, please complete our online Employment Application form.